7 Best Wedding Website Builders
This is one of the happiest periods of your life:
You're getting married to the love of your life.
You have amazing wedding design ideas.
You have a beautiful story to share with your loved ones.
You have so much detailed information to display.
Now how do you make your website?
"Help!", you scream into the abyss.
Saying "yes" to a wedding proposal is just the beginning of any couple's journey together. The engagement period of a couple's relationship can be a turbulent, exciting, hopefully, but also busy, overwhelming, and stressful time.
Couples not only have to adjust to their new relationship status and role but they also have to plan and prepare for one of the biggest and most important days of their lives. The logistics of planning for a wedding are not as beautiful and magical as the day itself. They may be a lot of indecision, clashing conflicts, and necessary or unnecessary stress involved.
Even though hiring a professional wedding planner is on the rise only 26% of couples to this day use a professional wedding planner (The Knot). This leaves the arduous work of planning a wedding to the couples, or should I say the bride to be themselves. Anyone who has been through this turbulent period knows this is no small task. One of the most important parts of planning a wedding is making sure that people show up.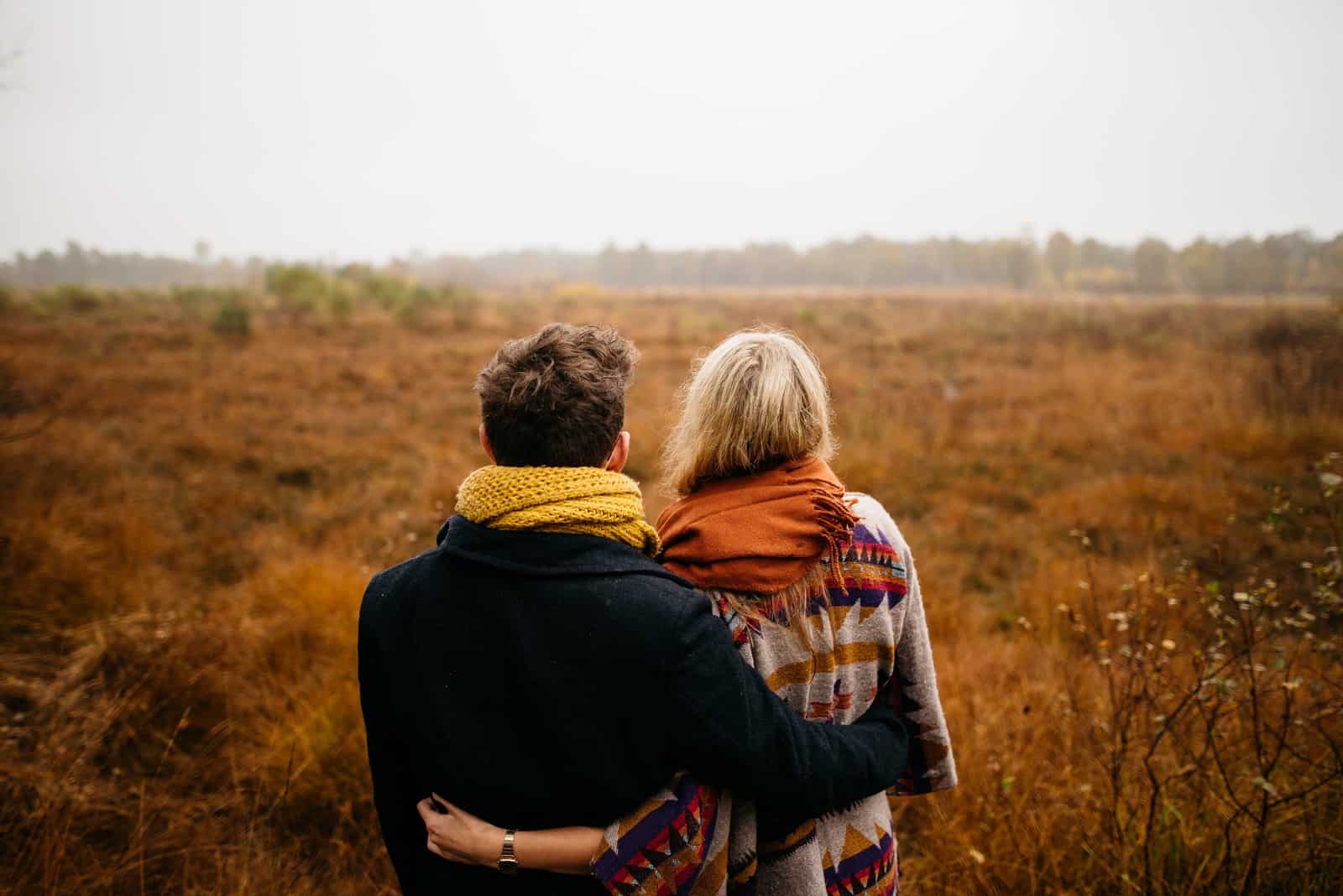 In today's increasingly technologically driven world the best way to get all the necessary information to your guests is through your own personal wedding website. The use of a wedding website has rapidly risen with 48% of couples launching a website in 2017 (tripsavvy.com).
This only makes sense creating a wedding website makes all of the logistical aspects of guest information and the process of inviting your guests so much easier. A couple can bundle so many different aspects of their wedding preparation on their website such as the story they met, email invitations center, day of location information, day of timing information, the all-important registry, RSVP's, engagement, and all other necessary information the list could go on and on depending on the couple's needs.
With the wedding website being an important hub of all necessary wedding information couples want it done well with comprehensive detail but with the addition of their own personal flair. So instead of making an arduous and intricate wedding site from scratch or using a boring blog, we recommend using a website builder. Website builders allow you to create a beautiful and professional website with your own personal touch that requires little painstaking effort and work.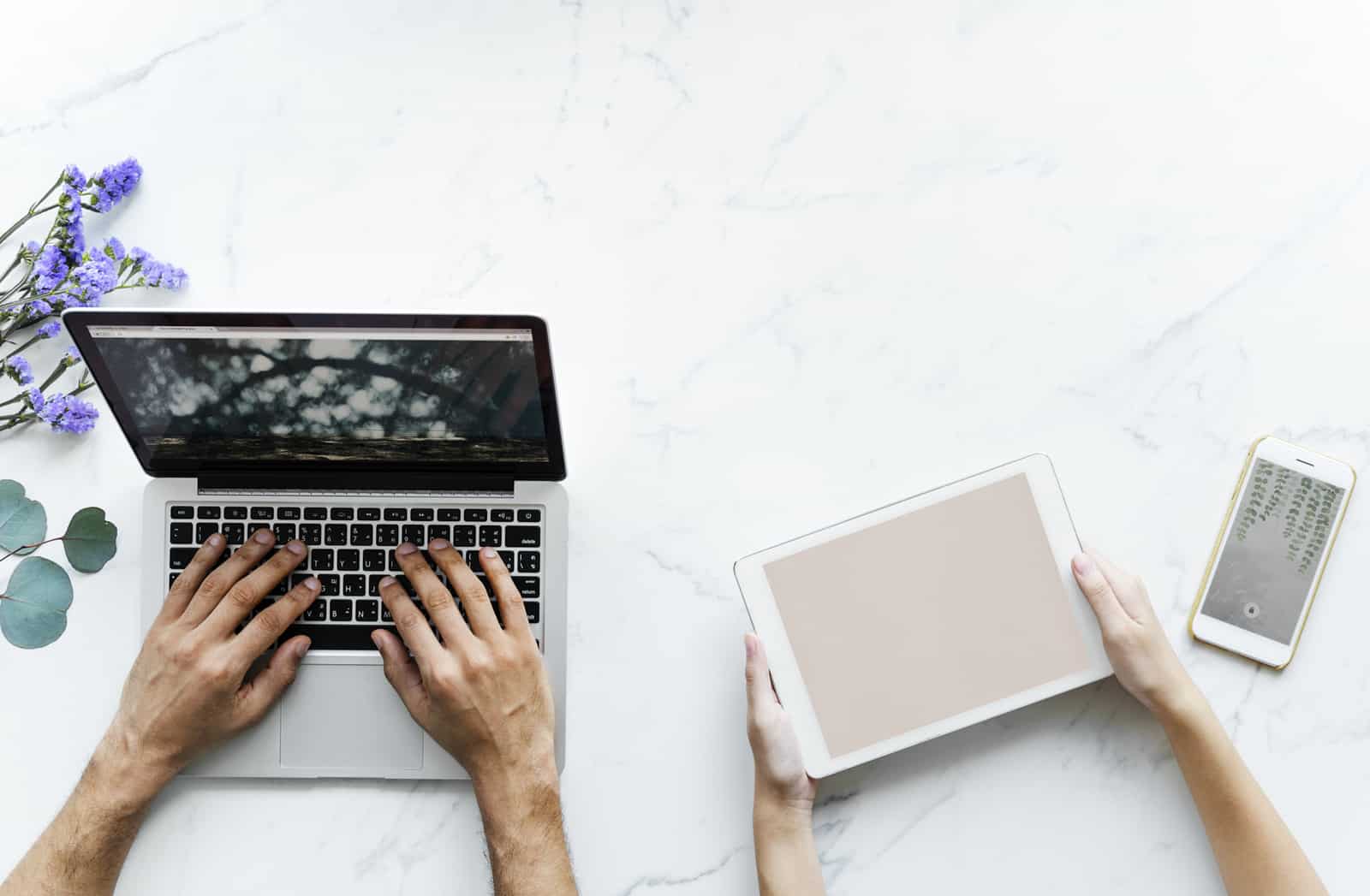 Now that you know what tool to use to create your magical wedding website the question is what do you look for in a potential website builder. Well, many couples have similar needs from their potential web builders. These Include
Affordable price or no price
Beautiful design template
Wide arrange of necessary wedding functions
Registry
Organized RSVPs
Interactive venue maps
Photo albums
Possibly video albums
Flexibility to personal flair
Ease of use
We've compiled a list of the top 7 wedding website builders that all other a unique format from each other and fit different personal preferences for what the happy couple wants. These website builders cover a wide range of needs some such as Wix and Weebly are high powered and widely used web hosts that are fine-tuned to support almost any website.
While the others are more specifically geared to wedding websites. When determining how much to spend on a site try to look at what you are actually getting for your money for Wix and Weebly you may not need to buy premium plans because they may give you unnecessary storage, bandwidth, and marketing features.
Wix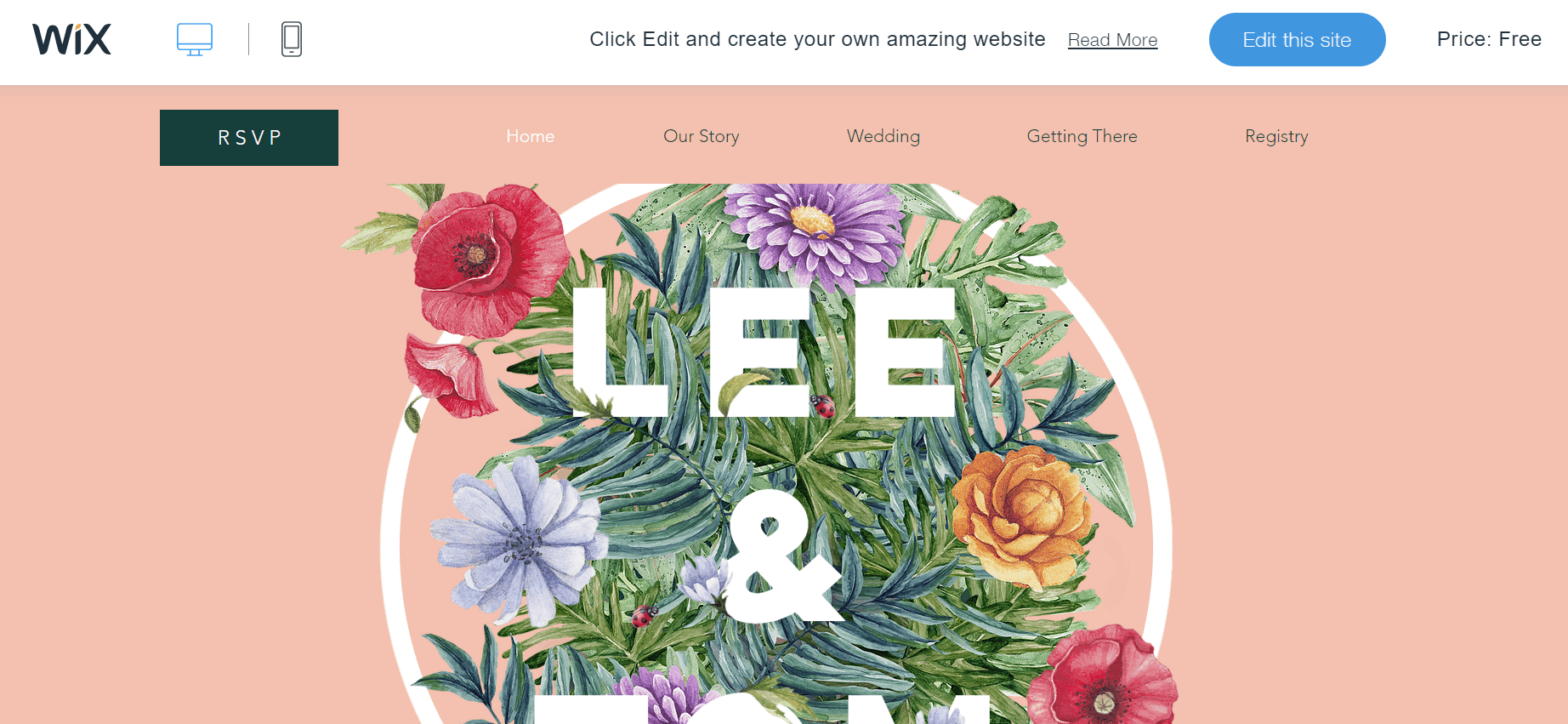 Wix is one of the most widely used website builder and web host. That being said they have worked with and have modeled their website builders for many specific website purposes. A frequently used one being individual couples' wedding websites. Wix provides a great website builder for a wedding website. The free plan provides all the essentials a couple needs to create a comprehensive wedding website. What they offer:
Access to an extensive collection of images, clip arts, and icons. All fully customizable and 100% FREE to use on your Wix site.
500MB of storage and up to 500MB in bandwidth
unlimited access to all of the Wix Support step-by-step walk-throughs, articles, video tutorials, and more
Wix ShoutOut allows you to send electronic wedding invitations

Includes pre-set wedding-styled invitation templates – complete with in-email RSVPs

Wedding website templates with pre-included registries
Day of real-time information features such as a countdown, weather conditions, and other updates.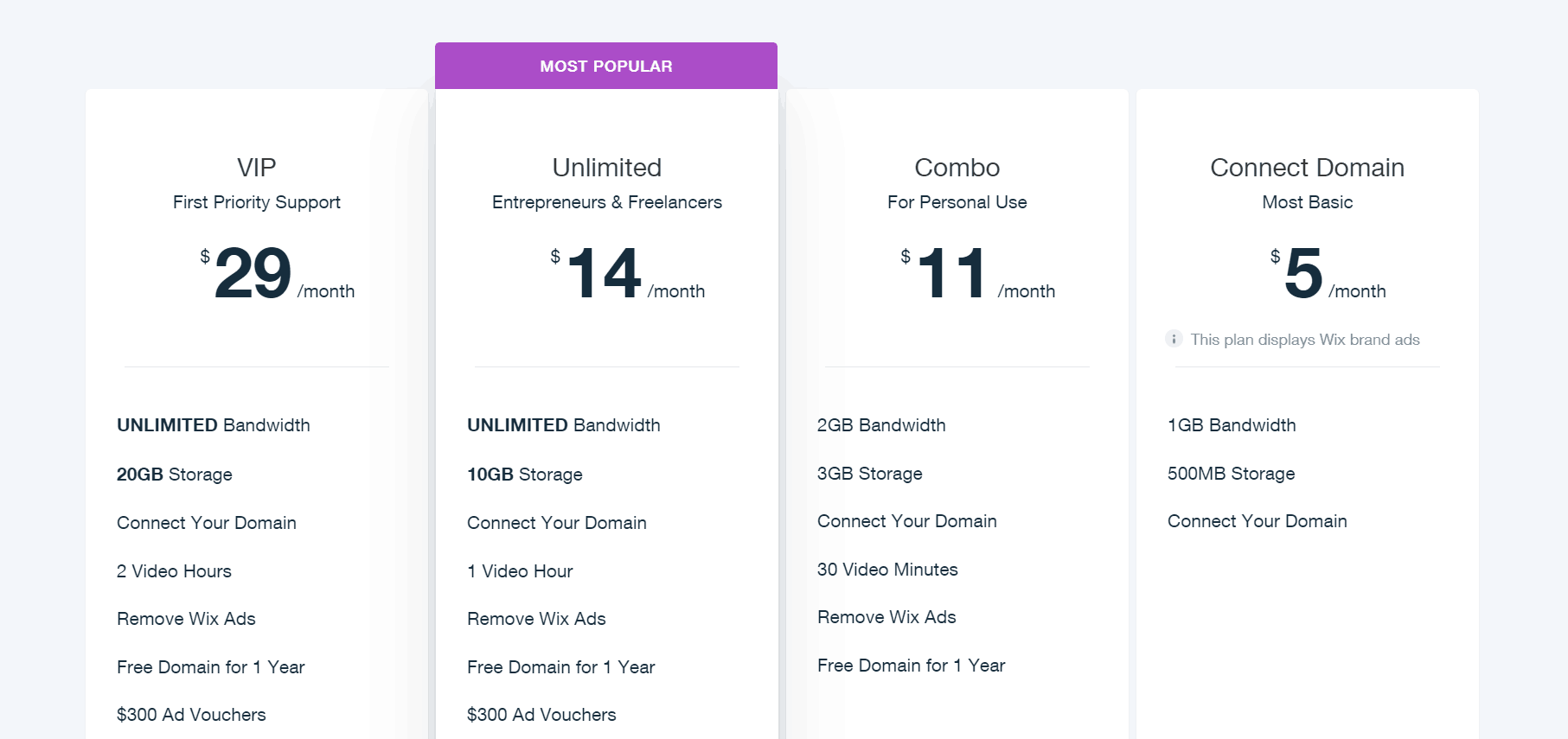 As mentioned before for Wix the premium plan is not really necessary for a wedding website because they offer a lot more than what is usually needed for a wedding website. That being said the Wix free plan displays Wix ads on your website so if you don't want that on your site you may want to opt for the combo premium plan which is $11/month.
Weebly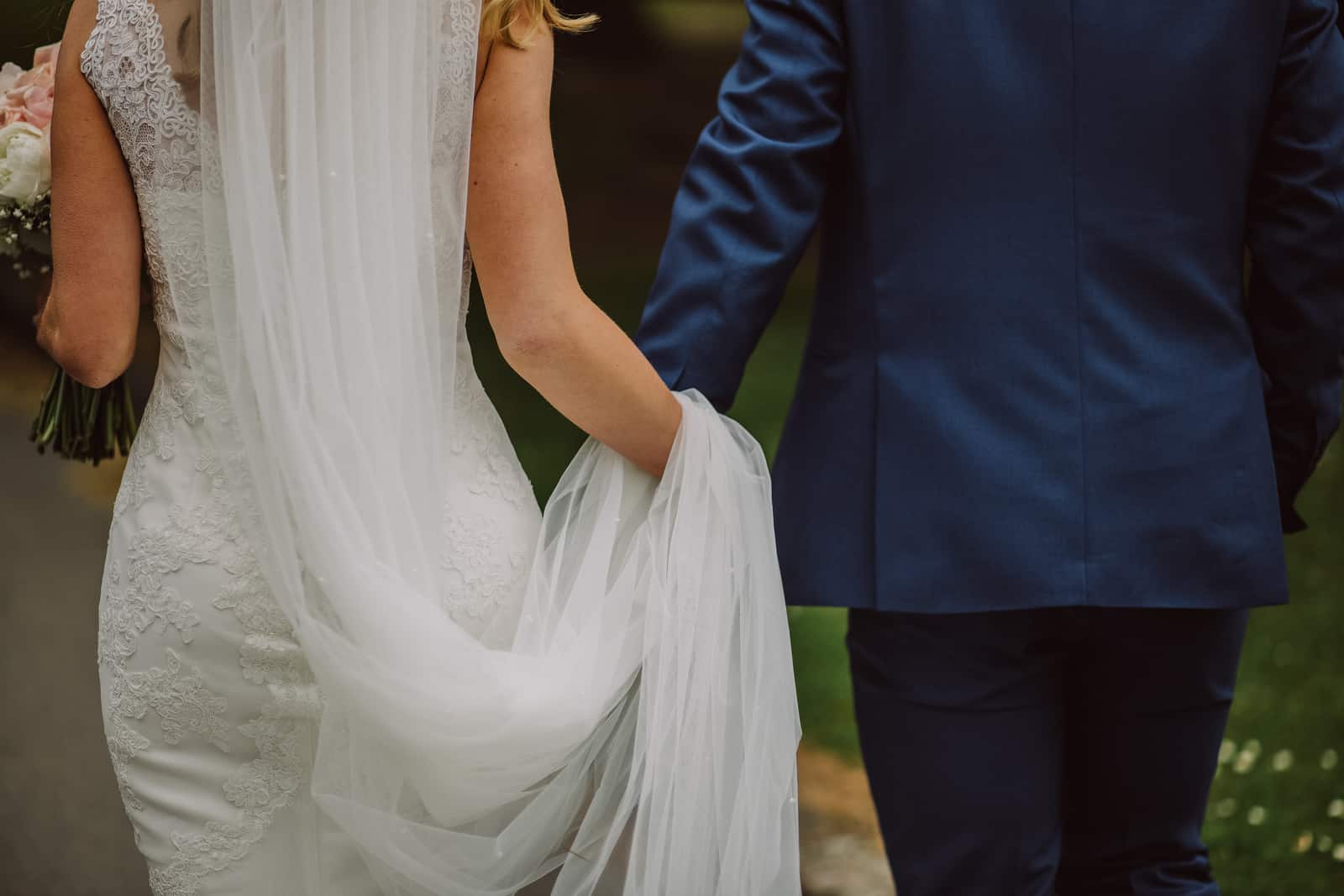 Weebly is a very popular and widely used web builder and host that offers all the essentials for creating a wedding website. Weebly offers very a customizable color scheme as well as other design features to fit your needs. Although some have complained that their templates are a little dated to older website design layouts. If you want a simple, flexible, and free wedding website builder Weebly is a great option. One small issue couples may have with Weebly is that their free plans have Weebly adds on their site and would also be under a Weebly.com subdomain. In terms of helpful wedding logistic features, Weebly has got you covered.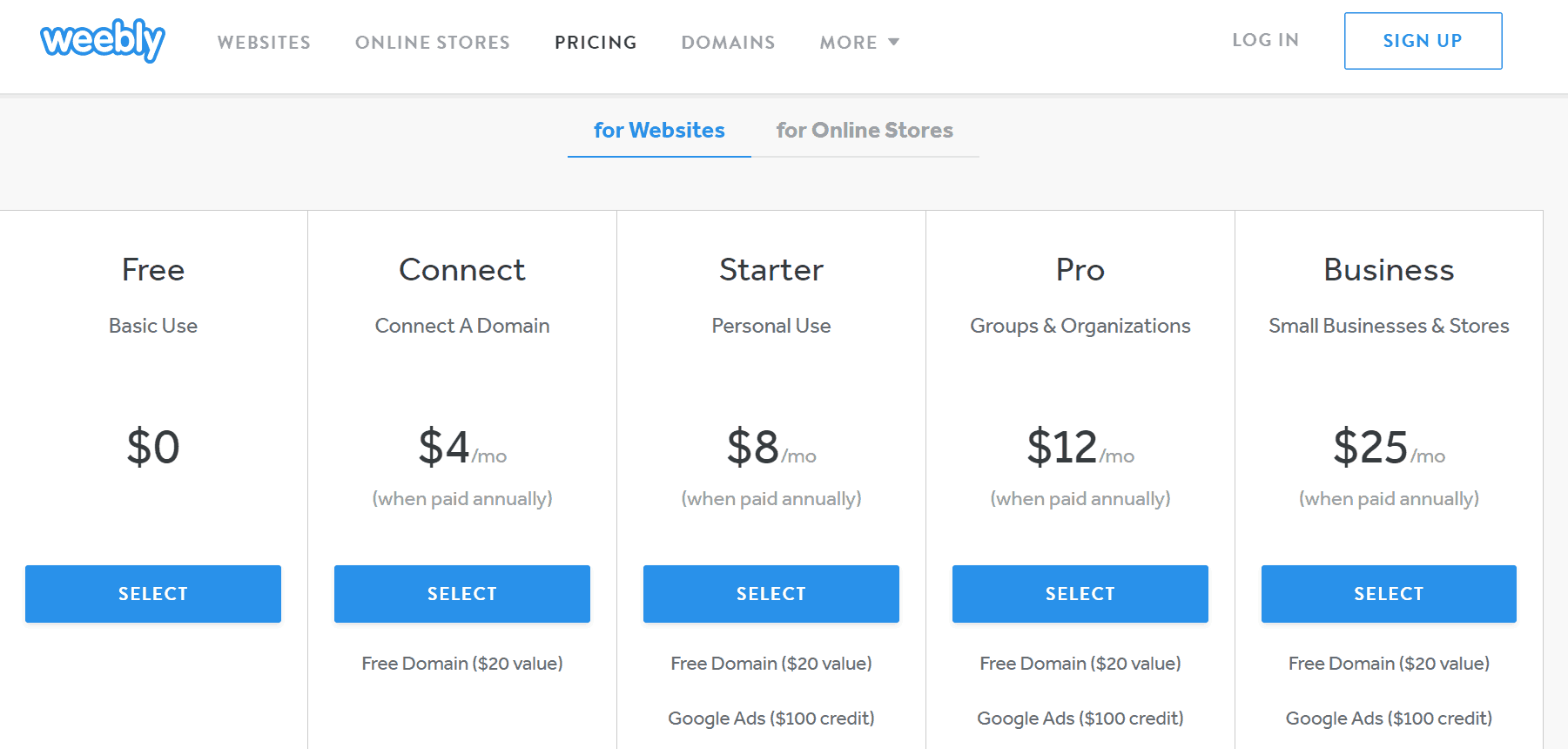 This is what is offered with the free Weebly plan:
500MB standard storage
Drag and drop web builder
SSL Security
Specifically Tailored wedding sections

Including an about Us, Our Proposal, Ceremony and Reception, Wedding Party, Our Registries pages and more

Separate RSVP section
Another unique feature that you have the ability to add on to your Weebly wedding site is an online store for items you purchased for your wedding that you don't need anymore. If you want a hosting plan that does not include Weebly ads it would cost $8/month (paid annually).
Wedding Woo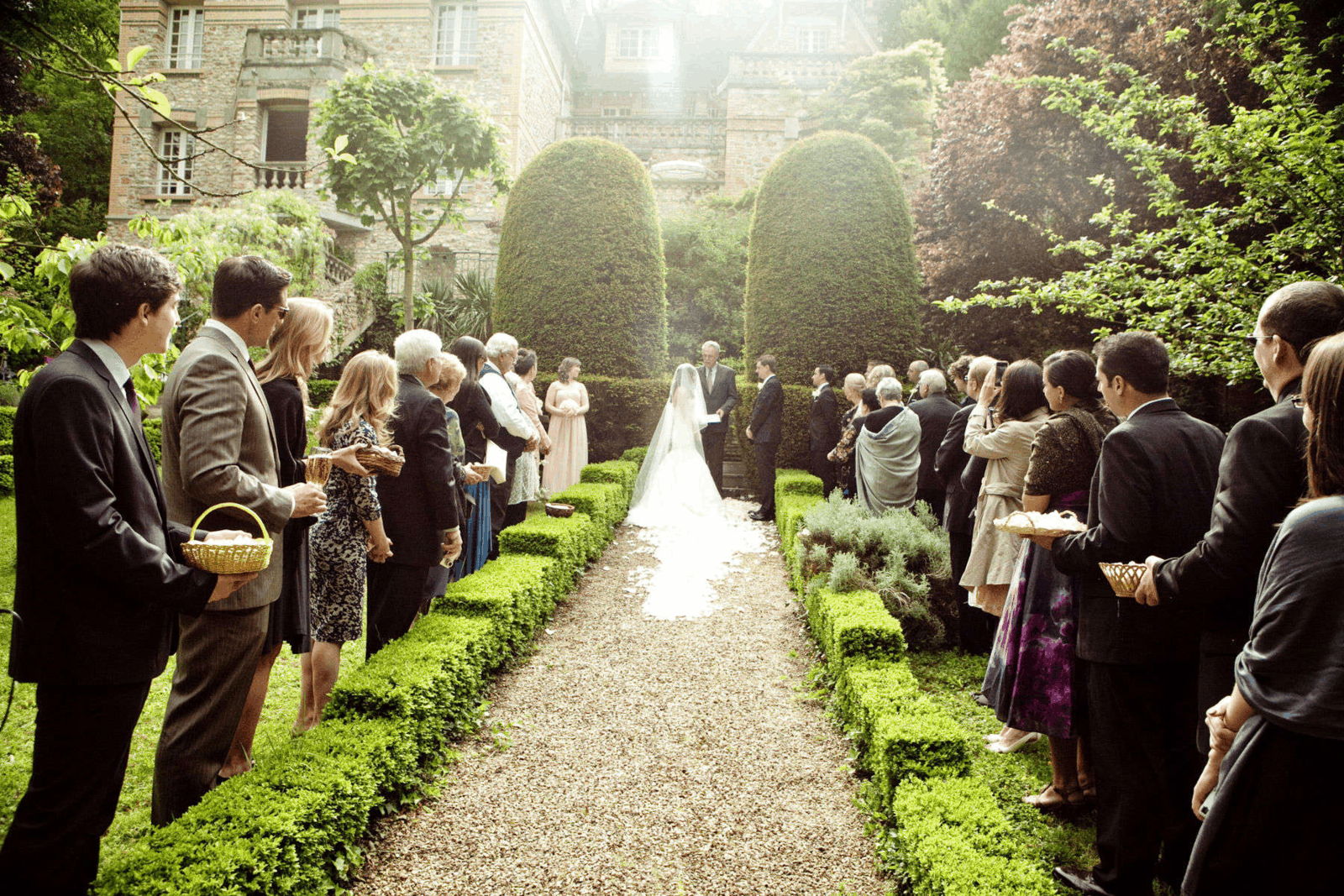 Wedding Woo is a highly praised and popular wedding website builder. Wedding Woo is another great option because it is specifically tailored for couples creating a wedding website. Wedding Woo provides a wedding website platform that is very easy to create, edit, and customize. The layout of the templates offered by Wedding Woo is favored by many couples because its design really puts a focus on the couple itself.
Wedding Woo makes it very easy and painless to create a beautiful and unique wedding website. The website builder does require payment as there is no basic free plan. The cost of a wedding website for one year is $49 and for two it is $69. Although you have the option of trying out the layout, design, and features for 7 days for free. This gives the ability to play around with the features and tool offered to see if your wedding woo creation is the right fit for your wedding website.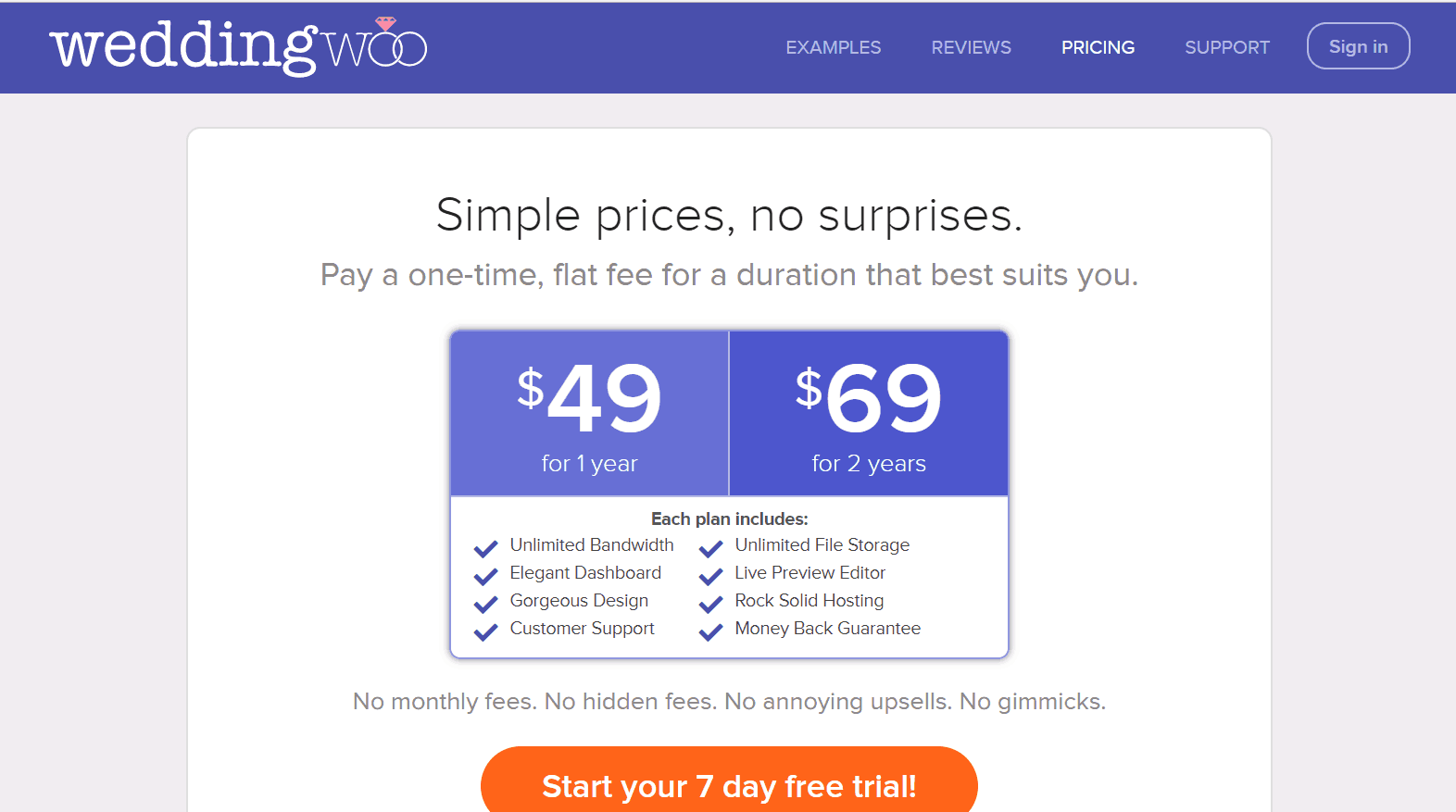 There is also a 30-day money back guarantee if your need more than 7 days to make your decision. Here are the wedding website building features Wedding Woo offers:
Drag and drop web builder
Easy to use widgets such as
A countdown widget to track your wedding date, the SoundCloud widget to play music, and the Bing Translator to bring instant, in-place translations.
Online RSVP that is highly customizable
Easily import photos from facebook and Instagram
Recieve song requests
Online Registry Password Protected options
Unlimited Photos Custom Domain
Unlimited Bandwidth
Joy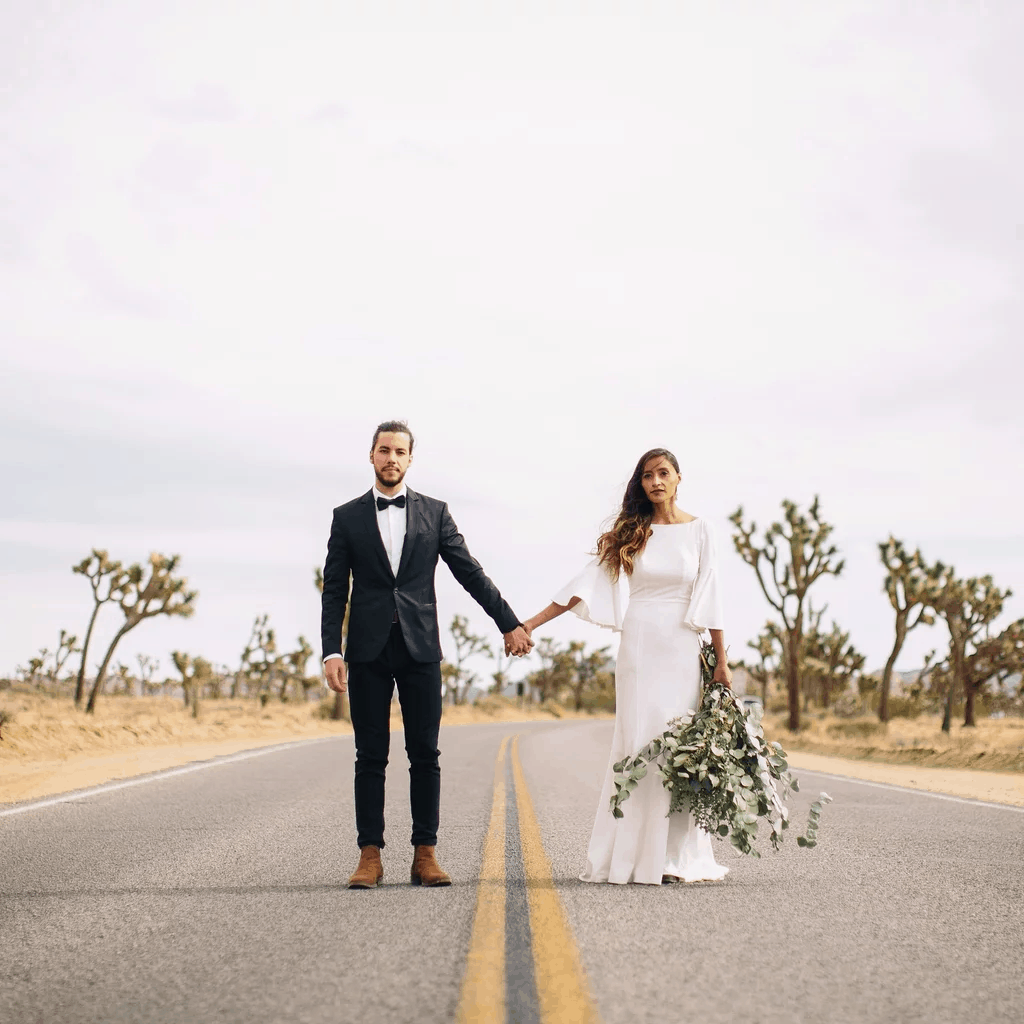 Joy is a simplistic wedding website builder that is widely used among brides and has won much praise. Joy provides a website building platform that is very easy to use with all the essential features needed to create a wedding website. Joy offers extensive and very useful features that compile all the chaotic factors of wedding planning into an easy and manageable platform. Joy's designs are simplistic but beautiful.
This wonderful wedding website builder is offered completely free of charge. In fact, the free wedding website builder by Joy is the only plan they offer so there are no hindrances to the free service or pressure to upgrade to a premium plan. Joy is a great option for couples who want a quick, simplistic, easy, free wedding website builder. It would also be the perfect platform for a couple who unsure about what they want in a wedding website.
Since signing up and using Joy is completely free couples can play around with and design a rough idea of what they want their site to look like without losing any money! One issue that some may have with joy is that there is really only one layout that is offered, which would be restricting for some. The design of other features is customizable but the overall layout is restricting to one singular type.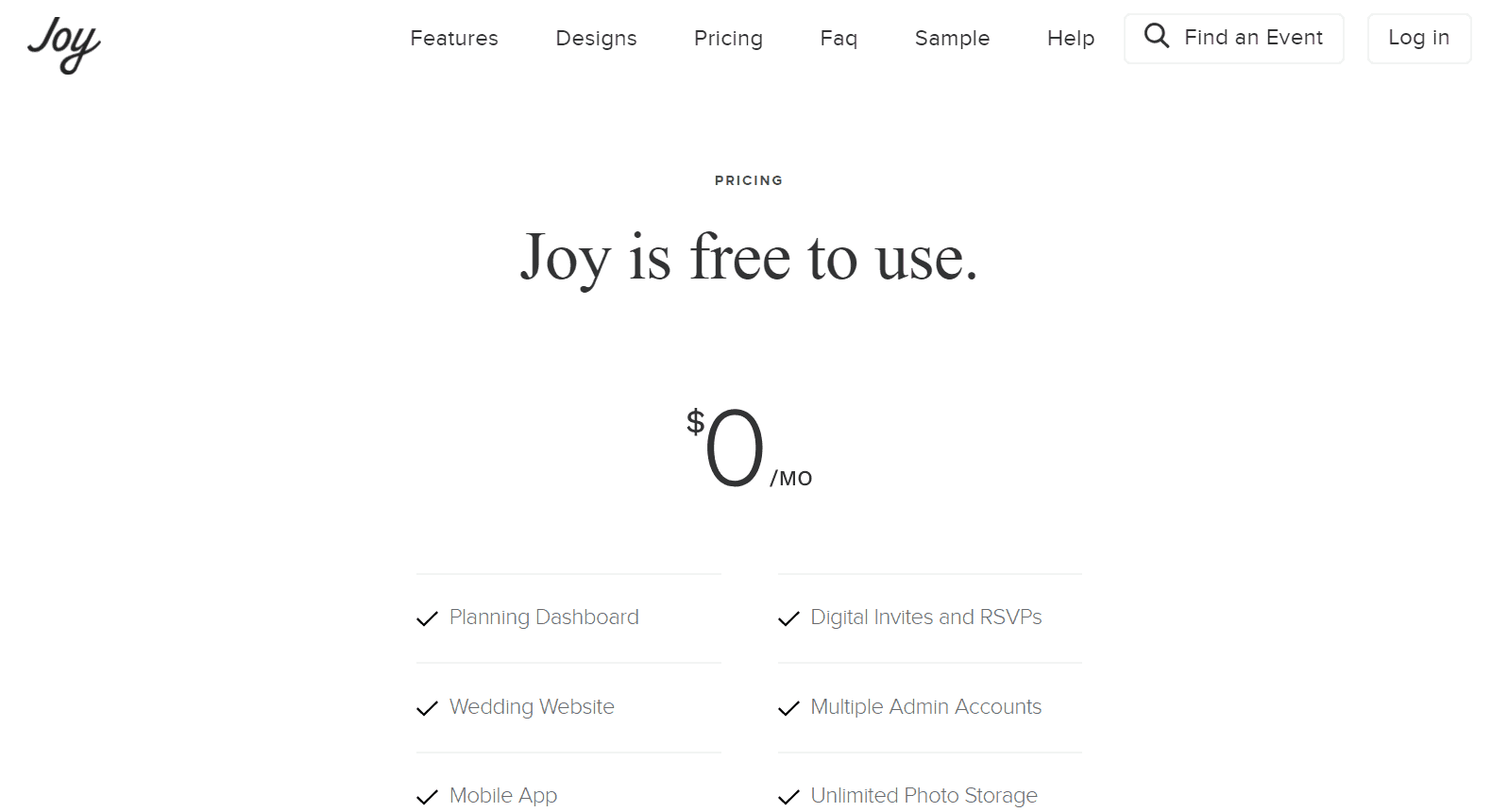 Here is what you get with your free Joy account:
Planning Dashboard
Unlimited photo storage
Free website hosting
Unlimited guest accounts
Digital invites and RSVPs
Wedding Window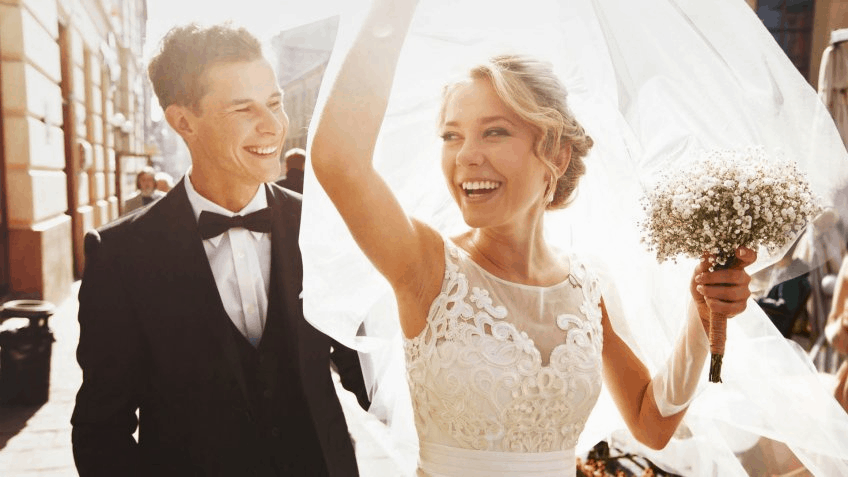 Wedding Window offers a wedding website creation platform that is easy to use and tailor to a couples specific design vision. Creating a wedding website through Wedding Window requires no specific skill for a neat and clean modern wedding website.
Wedding Window offers many important web building features such as a drag and drop website builder that allows you to easily design each page. Wedding Window's integrated features and widgets also bring flair and organization to the wedding planning process. Wedding Window allows you to integrate photos and comment sections from Facebook, create an extensive photo or video gallery, as well as incorporate interactive google maps. Wedding Window allows couples flexibility with price as well as customization.
There is the free option that provides all the necessary wedding website features and more and there is also the affordable premium plan which is $54/year. Wedding Window offers different themes and a diverse portfolio of templates that you are able to easily customize.
A couple issues that some couples may have with Wedding Window is that some of the designs may look repetitive and there is no mobile editing or customization mode.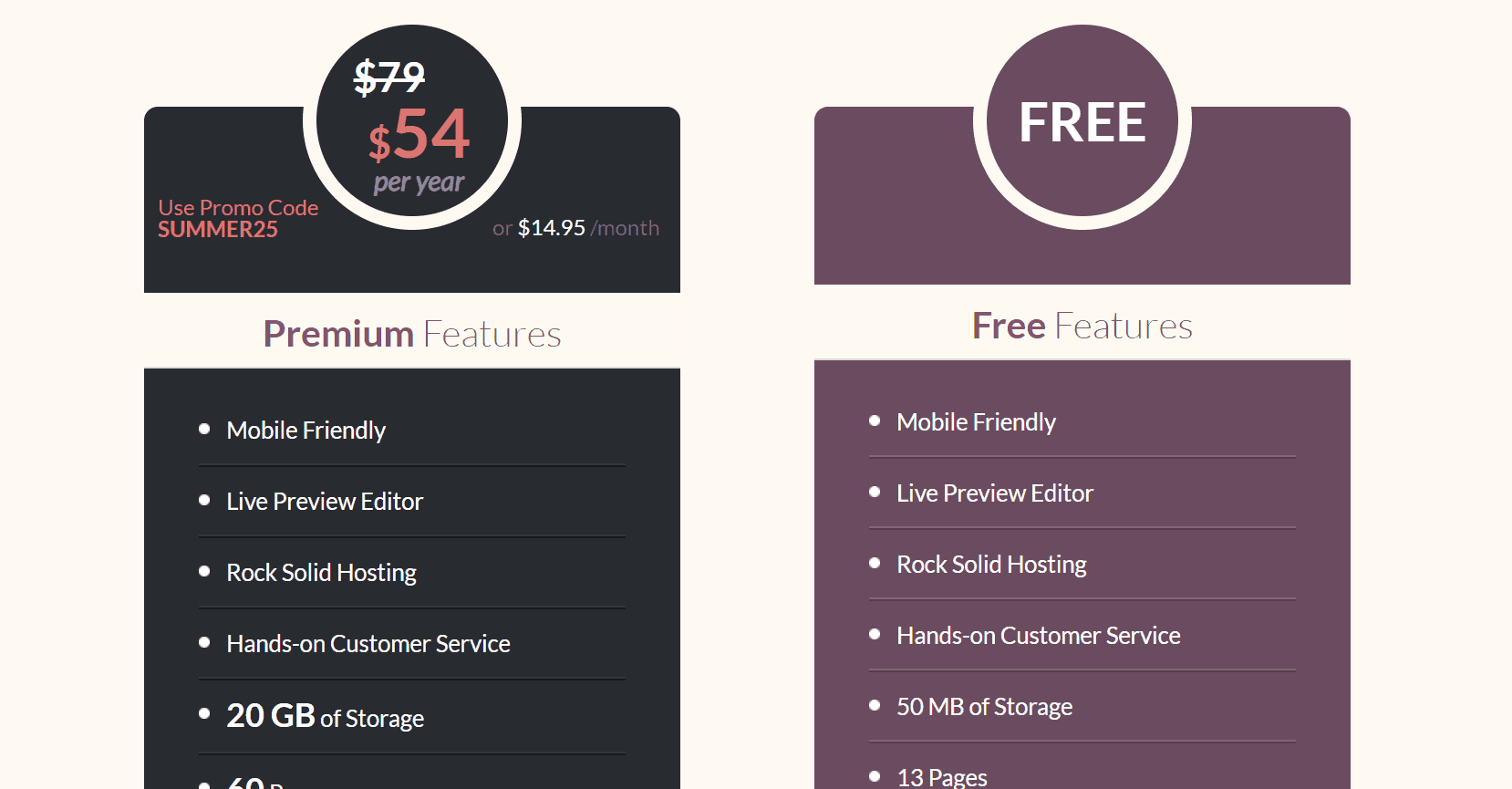 Here is what Wedding Window offers:
Free Plan:
50MB of Storage
13 Pages – Live Preview Editor
Music
Video or Photo Background
Simple RSVP
Standard Planning tool
Free themes
Premium Plan ($54/year):
20GB of storage
60 Pages
Everything the Free plan includes
Premium themes
Custom photo and video backgrounds
Glosite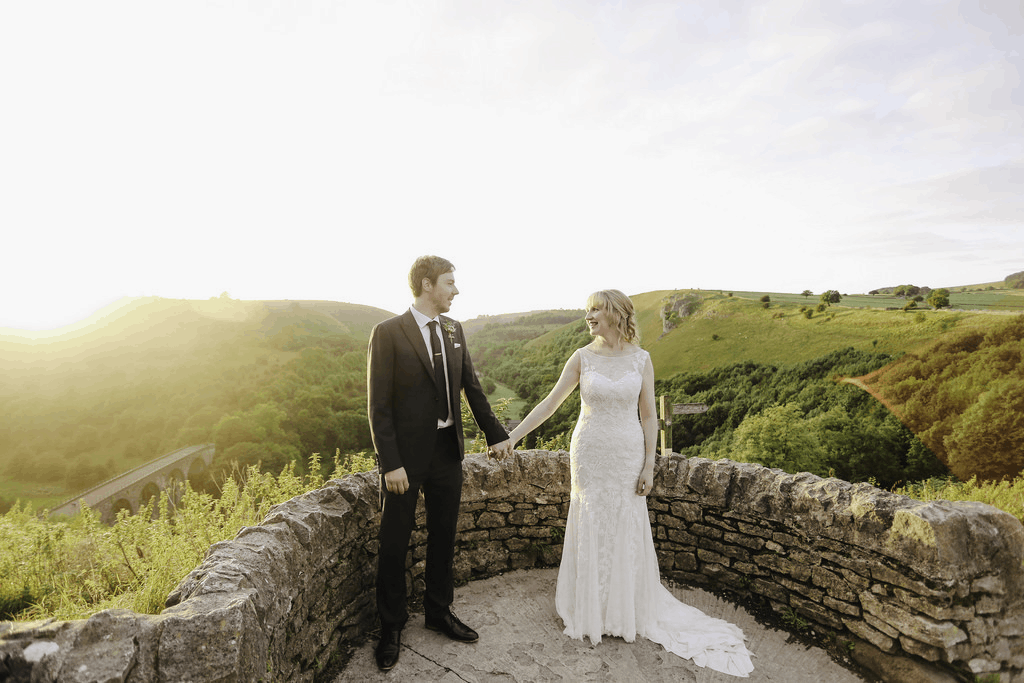 Glosite is a quite the wildcard of wedding website builders to make this list. It is kind of the newcomer on the scene of wedding website building. But nonetheless, we included Glosite because of its glowing reviews and great value.
When choosing a wedding website builder many couples have to decide between a beautiful and creative design and stunning and useful features. That choice is not an issue with Glosite because it offers both beautiful designs and stunning features. Glosite's beautiful design themes blend elegance with the couples own creative flair.
The general themes that Glosite offer resemble an old classy stationary design. Their themes are very mature and adult but still have a fun energy to them. Glosite allows you to use stunning wedding website builder features that few other wedding website builders offer. You can manage an online guest list, manage RSVPs, including downloadable documents, and many more.
Glosite offers a wealth of features that make all the chaotic aspects of creating a wedding website much easier. Especially if you have to deal with complicated guest logistics such as multiple languages spoken by the two different families, Glosite is able to have multiple translations for your wedding website.
An issue that some couples may have with Glosite is that even though their themes are beautifully designed and very elegant many of them seemed pretty similar in an overarching sense. Glosite offers three different packages: light, intimate celebration, and large celebration. Most couples may want to opt for the light package because it the least expensive option and its features cover almost all wedding needs.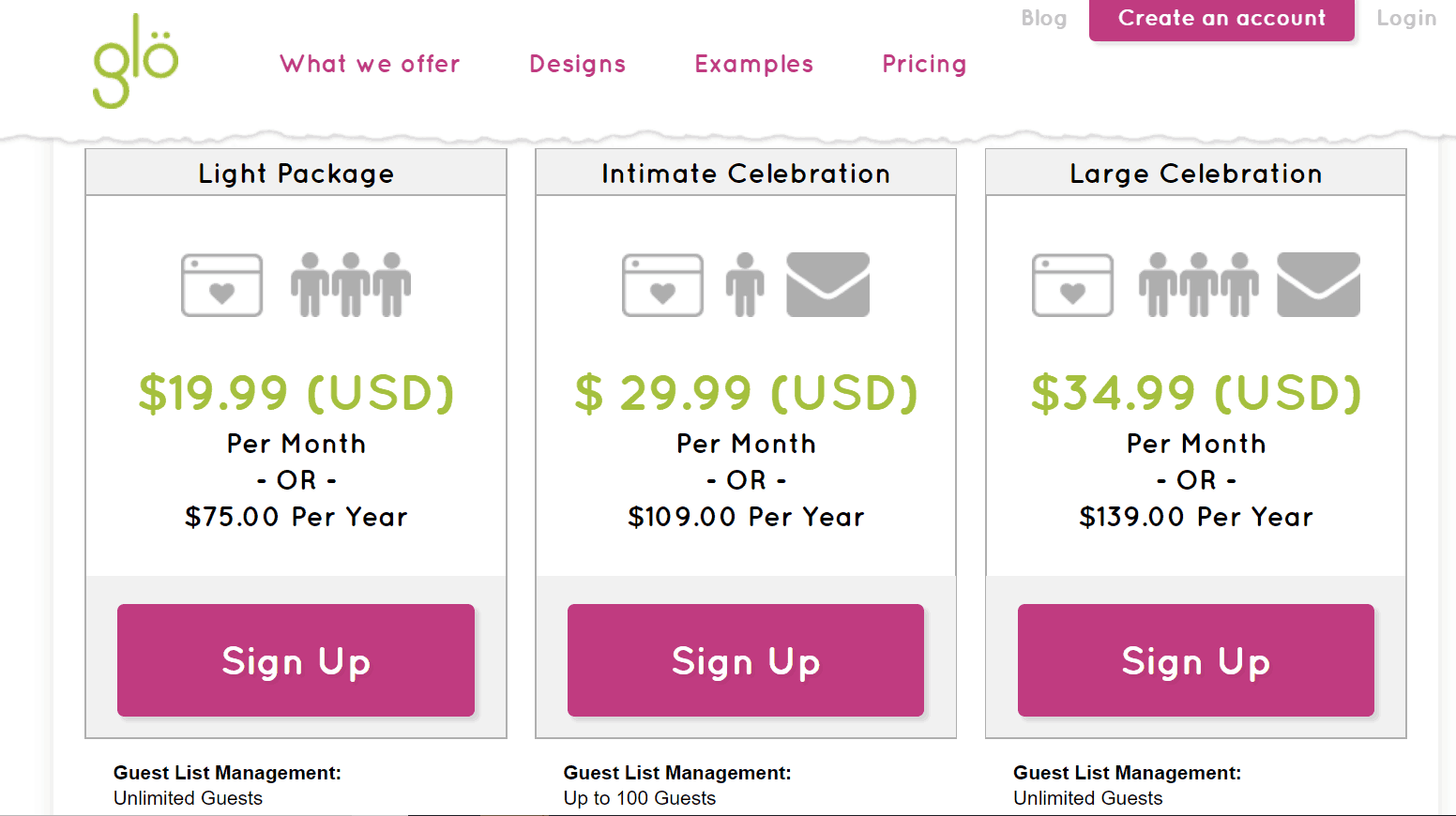 Light package $19.99/month or $75.00/year:
Guest List Management:
Website with Unlimited Pages:

Add Photos, music, downloadable documents, widgets, & custom HTML.

Unlimited events & RSVP questions:

Add to your website and select which guests are able to view.
Minted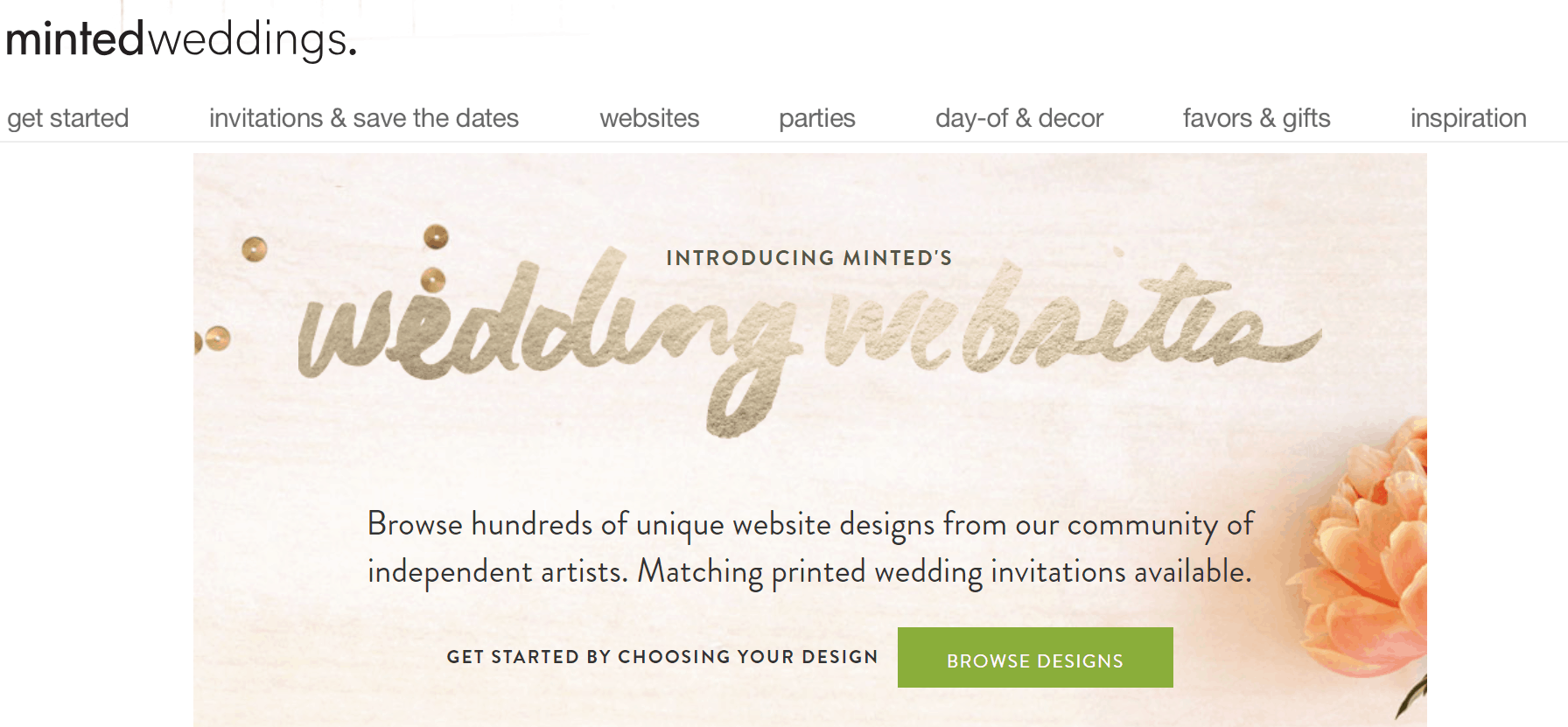 Minted is one of the top wedding stationery and wedding invitation companies. In an effort to make the dramatic shift from paper to digital wedding invitations Minted created they own wedding website plans. Minted's effort to adapt to the ever-changing wedding market worked out well. Many couples have used Minted's wedding website platforms and have given it great reviews.
Their beautifully design stationeries and invitation designs transferred perfectly to their wedding website templates and themes. They have a rich and wide array of themes and designs because they source them from hundreds of artist all around the world. Minted makes the wedding website creation process very quick and simple only taking around 10 minutes to set up.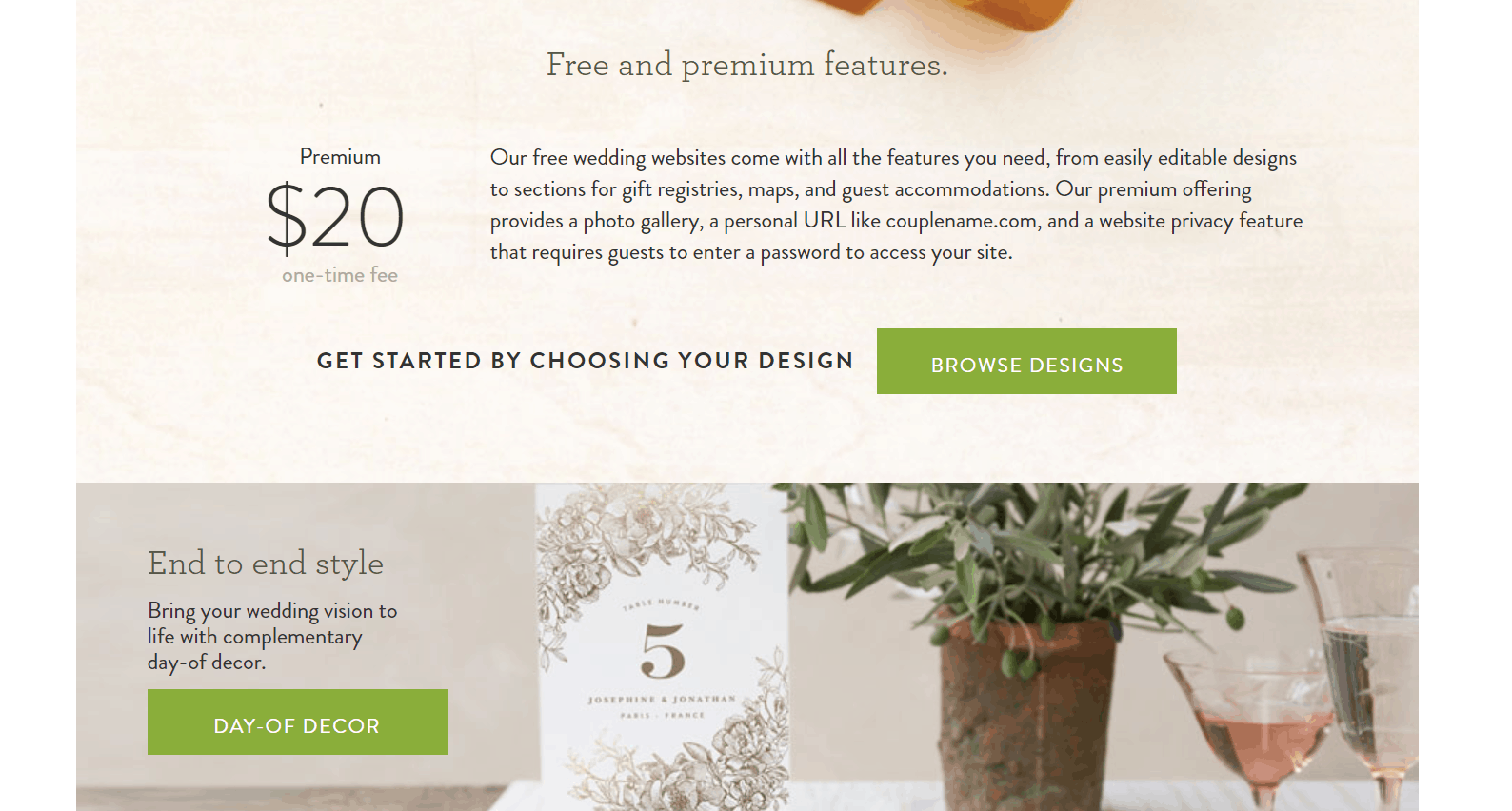 Minted's templates are very interactive and are very customizable. Minted's free wedding websites come with all the features you need, from easily editable designs to sections for gift registries, maps, and guest accommodations. Minted's premium offering provides a photo gallery, a personal URL like couplename.com, and a website privacy feature that requires guests to enter a password to access your site. The premium offering comes at a great price of only a $20 one time fee.
Conclusion
It is very difficult to give a decisive answer about which wedding website is the best. No two couples are the same. Between each couple, there are so many different needs and requirements for their perfect wedding website.
That been said you can narrow it down to best according to your specific needs. If you have many complicated logistics and moving parts such as multiple spoken languages between the two families Glo site may be your best option.
Some couples may have an exact idea of what they want and find wedding geared hosting sites too restrictive. In this case, Wix or Weebly would be your best option because you can pretty much design your site any way you want. This is for those couples wanting to build things from scratch instead of getting inspiration from pre-designed templates.